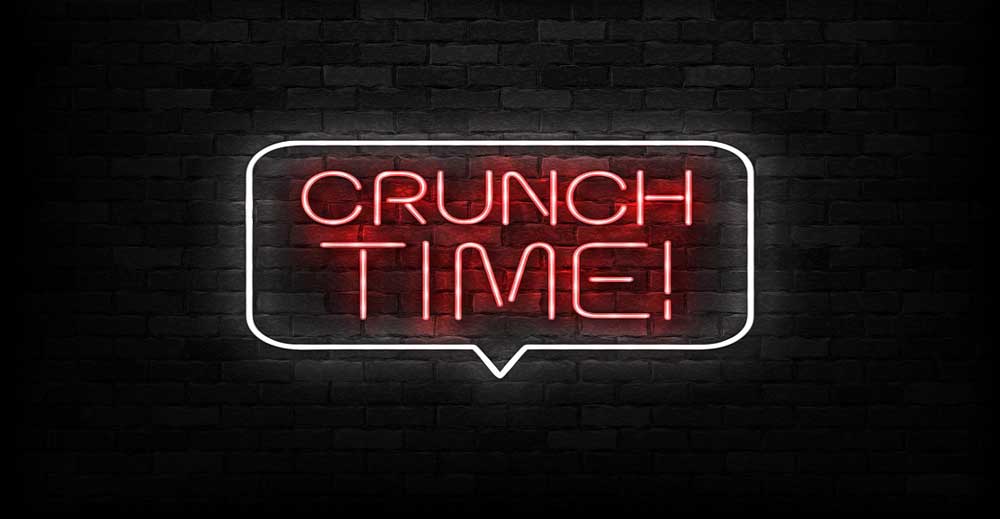 For many businesses, the end of the year means crunch time. This upcoming series of blogs will focus on the best ways to keep employees motivated and manage the chaos at the end of the year during this time of stress from the pandemic, politics and a life full of "firsts".
Year end usually involves reviewing budgets and business performance and conducting employee meetings to discuss plans and setting goals for next year. And of course, the holidays are coming. There's a lot going on. To achieve successful business outcomes, getting all employees on the same page can be accomplished by setting clear expectations and holding frequent one-on-one meetings and team meetings.
Here are some tips on how to set clear expectations and add value to those employee meetings.
Expectation Setting
Setting clear expectations is a topic I've covered several times in my blogs and that's how important they are! The added pressure and time constraints at year-end make them even more so.
When communicating your expectations, it's best to prepare your key messages before addressing your employees. Come prepared, confident, and able to answer questions about why the expectations of meeting the goals are so important. By writing your expectations, as opposed to keeping the information in your head, it helps you to visualize the overall goal, and most importantly, set the individual employee expectations that need to be met.
One-on-one Meetings
As a follow up to a team meeting, ask your managers to hold one-on-one meetings with employees. This is a great way to drive home the message about successful goal completion. It also creates an opportunity for the employees to ask questions for clarification. Furthermore, managers can emphasize the importance of teamwork during this time and explain how the employee's individual contributions, (or lack thereof), will affect the team's performance in achieving the business's overall goals. Finally, managers have the opportunity to increase levels of relatability and trust by asking employees what they expect from management during this time.
Stay in touch with your employees' emotions
Managers should take the opportunity to address other important things related to employee engagement especially during business crunch time and COVID19. An example of this is when high performers and successful performers feel they have over-performed throughout the year. Then they wonder why they "have to bust it" in Q4 when other team members haven't been working as hard throughout the year. The potential resentment toward lower performers can create behavior you don't want like antagonistic reciprocity, dis-engagement, passive aggressive behavior or worst of all they decide to leave your organization.
Goals and Priorities
Talking about an employee's goals and priorities should be happening real-time, day-to-day. Many businesses discuss them during periodic performance review meetings. During crunch time, keeping performance dialog occurring is important to having your employees engaged and optimistic rather than unhappy and wanting to resign.
Sincerely talking through long-term career goals, and even short-term performance goals, can turn around an employee's outlook. Take the time to help them identify their roadblocks, praise them for the small victories, and share your advice.
Employee Retention and Engagement
Meetings like these are a big influence on employee retention, so consider the following:
● Check in often- celebrating small victories along the way can keep them motivated and let them know you care.
● Managers should buffer their employees from the stress they are feeling from the C-suite leaders. Managing expectations with your superiors is an important part of your role.
● Manage their expectations- If they want a promotion but have too little experience, let them know the development they need to be considered in the future.
● Make connections- If you know someone that can be a better resource to help them, make an introduction of them. Mentoring is a powerful engagement tool.
The end of the year crunch is about motivating and encouraging high performance. This enables you to manage the chaos of the year end crunch without a great deal of added stress. If you'd like help finding out what motivates your employees, contact me.