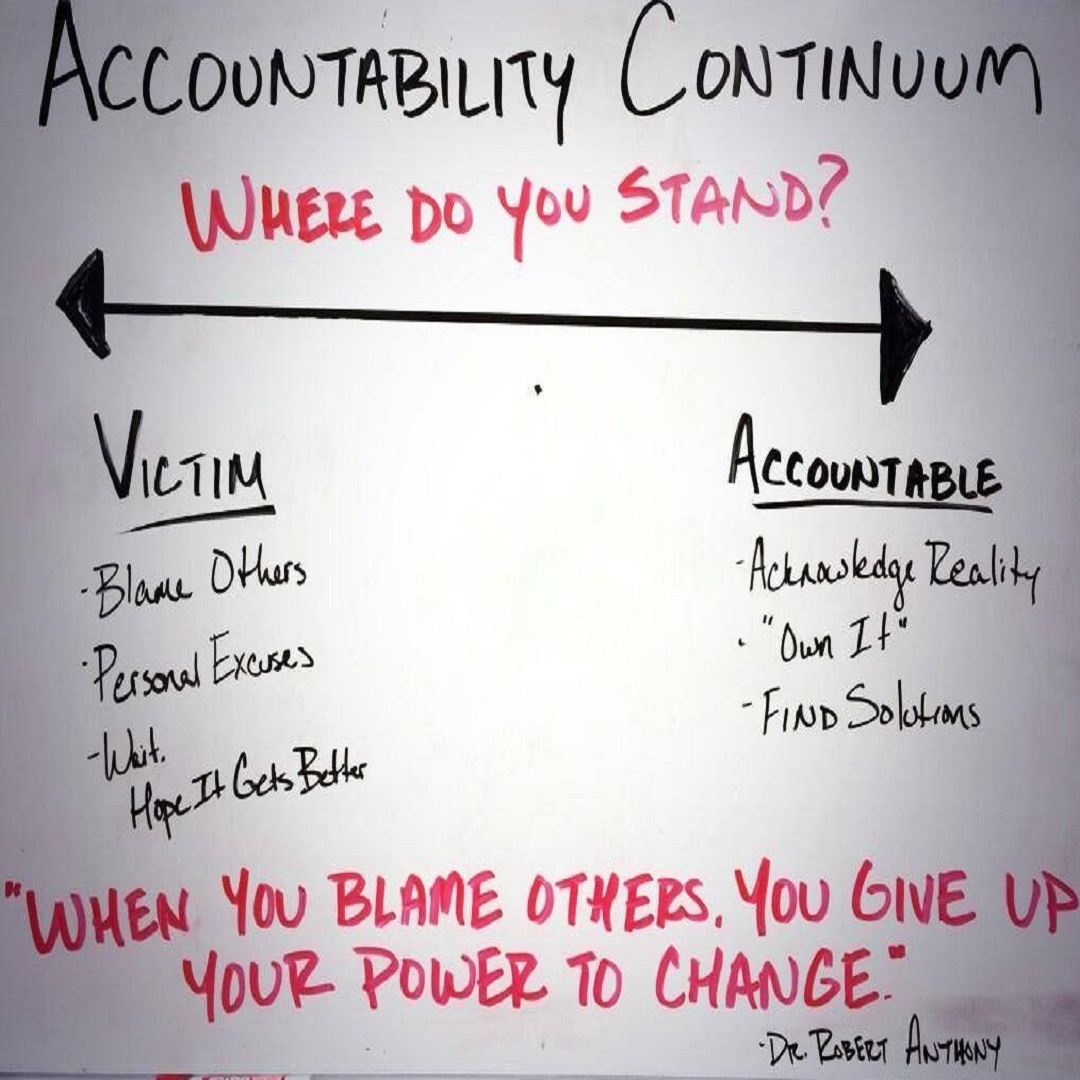 I chose self-management as the theme to close out the year because COVID 19 has tested every leader globally. Leaders of for profit, nonprofit and faith based organizations! And when things go awry, we can find ourselves thrown off our charted course to meet goals and be present in this WFH environment. However, a well-rounded set of self-management skills can help keep you on track to lead effectively no matter the circumstances. Good self-management skills helps you be more resilient.
As a leader, a robust set of self-management skills not only help your own personal and professional development, but it also enables you to grow your team members personally and professionally. Here's a summary of the topics we've covered this month:
As a leader, your behavior serves as an example and is broadcasted to those you lead every day. Conducting yourself with positivity affects others and can lead to more creativity, ease of reasoning, and increased problem-solving.
To reinforce positivity throughout your team use optimistic reflection. This allows you to reframe a situation from several different perspectives to find the best course of action. In addition, highlight and reward good behavior and performance. Our minds recall negative experiences more easily than positive. As a result, it's helpful to dedicate some time every day to recognize employees for doing the right thing. Finally, let go. Not all situations are controllable. Your role as a leader is not to micromanage but to provide the appropriate tools and training to increase your team's self-sufficiency.
Self-awareness is a fundamental leadership competency. Without understanding the scenarios that elicit negative behaviors and reactions, leaders can get caught up in their own emotions and lose sight of the bigger picture.
Self-examination, sincerity in interactions, and acceptance of feedback are all ways to stay grounded, inspire your team, and keep team dysfunction at bay. Moreover, self-awareness is a building block for emotionally intelligent leadership. It allows leaders to make decisions that will keep employees happy and doing their best.
In the office environment, great leaders are present both physically and mentally. 2020 certainly tested the ability of presence with so many people having to work from home! Without appropriate stress management, stress builds and inhibits your ability to be mentally present. For example, when too much stress has built, your mind can wander. This can have disastrous effects in one-on-one meetings by causing you to miss key points as well as appear disengaged. Both have negative impacts on trust with your team members.
Depending on the individual, built up stress can even have physiological side effects that lead to not being able to work. To manage your stress, be mindful of your emotions, get proper sleep, allow yourself ample time to disconnect from work (and technology in general), and learn to say "no" or offer compromises when you have limited bandwidth.
In the context of self-management, accountability cannot be an afterthought. Doing so will lead to failure. You'll be constantly searching for what went wrong rather than ensuring things go right.
You can't always rely on others to keep you accountable. So, develop your own accountability system. A great way to start is to reverse engineer your goals and develop quarterly, monthly, and weekly milestones.
Central to any self-accountability system is proper time management. Stephen Covey's time management matrix is a helpful tool that allows you to identify where and what you're spending time on each day. Time is a precious, non-renewable resource! Categorize how you're spending your time and make the changes that will allow you to spend it in ways that help you achieve your goals.
As a leader, mastering self-management on an individual level can help make your personal and professional goals a reality. Additionally, modeling these learned behaviors and tactics encourages those you lead to follow your example.
If you'd like to discuss any aspect of self-management further and learn how you can benefit, contact me.