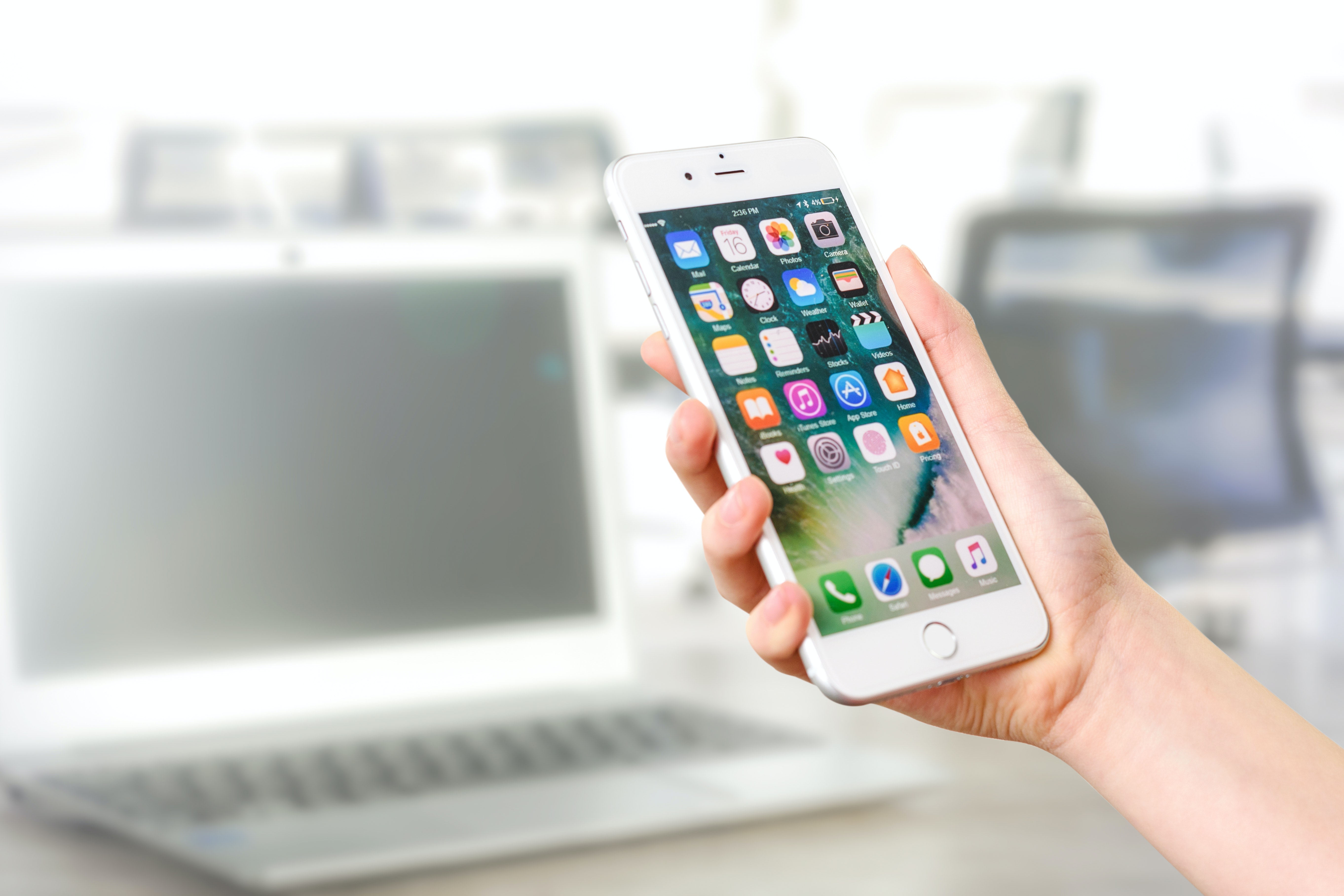 Tina Martin is this week's guest blogger. She stays busy as a life coach in her own business, ideaspired.com and works hard to help herself and her clients achieve a healthy work-life balance. She is also working on her first book, Ideaspired: Put Your Ideas, Your Inspiration, and Yourself First to Make Your Dreams Come True.
If you are one of the millions of entrepreneurs in the United States, you understand the importance of work-life balance. You consider it a win anytime you can build a little bit of free time into your schedule. The following five apps may help you achieve a better quality of life by automating, scheduling, and managing some of your business's basic functions to free up more of your schedule.
Todoist
Todoist has been popular almost since its inception for personal scheduling and time management, but this app can work for small business owners by helping you visually gauge your to-do list and streamline your schedule. Todoist Business is the all-business form of the app that comes with project management features and the ability to sync between devices.
Trello
If the glowing colors and cute, streamlined visuals don't immediately attract you to this app, perhaps its flexibility when it comes to project management will. Within Trello, you are able to assign colorful cards to your project and remotely delegate tasks to your employees. It gives you a visual format in which to organize schedules and important tasks — from expansive, company-wide projects to one-time virtual meetings.
FreshBooks
FreshBooks is an app and cloud-based accounting service built for entrepreneurs and other small business professionals who need to be able to access their books at all times — and not through an accountant. You're also able to manage your invoices, upcoming payments, and respond to clients through this multifaceted platform that syncs between all devices.
QuickBooks
According to the Internal Revenue Service, any small business owner or entrepreneur who pays an independent contractor over $600 should file form 1040 for this person. Employees, on the other hand, must be paid on a regular basis. It may be difficult to keep the books, manage payroll, and run your business if you do not have automated payroll software.
Consider investing in QuickBooks for your small business: This service offers automated payroll, same-day direct deposit, time-tracking, and more to streamline the management of your team. Employee timesheets, previous payrolls, and schedules can be found on any device through your monthly membership. Your computer, phone, and tablet can run in integration and you will be able to see changes in real time. If you have employees who work outside of the office, it may be wise to invest in a time card app that allows for time tracking in the field.
Square
These ubiquitous white squares used for convenient card payments link to an app designed to give small business owners a leg up when it comes to managing customer payments and finances. Connect more easily to your clients by employing your Square to hold your payment information and financial analytics in one secure spot. Link all of your devices to Square to always have your financial information on hand and be better able to plan for your business.
Being an entrepreneur is often a difficult, time-consuming path for those who do not have a clear business plan. Also, if you're considering the need for leadership development and coaching that connects you with both your clients and your team, reach out to Martha Forlines! With your creativity, business skillset, and drive for organization, you can use the apps listed above as well as many others to turn your ideas into real-world possibilities and safeguard your available free time to spend with your family and friends.